Back to the future
Posted on: May 10, 2016, by : Carrie Pack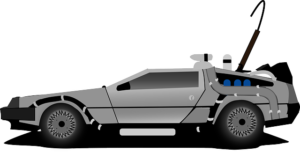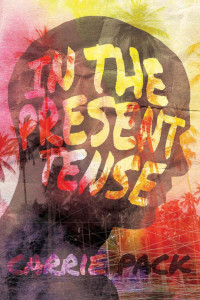 With just nine days until the release of In the Present Tense, I thought I might give you a glimpse of the future (sometimes we'll visit the future via the past; after all, timelines get confusing when you're constantly jump through time). Every day between now and May 19, I'll be posting a snippet or quote from In the Present Tense.
Today we peer in on a conversation from Friday, June 19, 2020:
"My name is Miles," he said, attempting a shrug. The restraints stopped him from drawing his shoulders up too high.
"Yeah, I know," she said with a crooked grin. "We've met before."
Miles raised an eyebrow. "I don't remember you. Well, unless you count you creeping in my doorway earlier."
"That could be the drugs."
"Or the time travel." Miles laughed sardonically at his own joke, but the girl didn't. Her eyes narrowed as she peered into his face.
Her gaze shot back and forth before she reeled back.
"Whoa. You weren't making it up."
"Making what up?" Miles asked. "And who are you?"
"I'm Bethany," she said. "And you really can time-travel."
---
In the Present Tense will be available May 19. Pre-order a print copy direct from Interlude Press and get the ebook bundle free! Also available at these retailers: