Character preview: Adam Lange
Posted on: May 18, 2016, by : Carrie Pack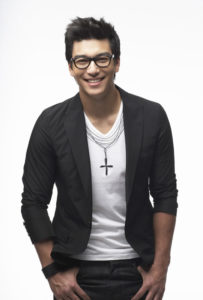 With just one day until the release of In the Present Tense, I'm giving you final a glimpse of the future. Today, I'll be introducing you to the last main character from In the Present Tense.
Adam Lange
Age: 25
Hair: brown
Eyes: hazel
Visual Inspiration: Dennis Oh
Mother: Jennifer Thompson Lange
Father: David Lange
Sister: Dana Lange
Boyfriend: Anthony Davis
Occupation: scientist/drummer
Likes: playing drums
Dislikes: reggae
About: Adam is in a happy relationship with his boyfriend Anthony when Miles reappears in his life. He's not unfamiliar with Miles's claim that he can time travel, but remains skeptical. When Adam uncovers a mysterious plot involving the study of time travel, he must reconsider his beliefs. Can he keep his relationship in tact while helping Miles to find answers?
---
In the Present Tense will be available May 19. Pre-order a print copy direct from Interlude Press and get the ebook bundle free! Also available at these retailers: