VBT: Day Three
Posted on: May 23, 2016, by : Carrie Pack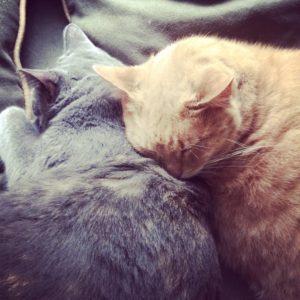 It's another great day for my VBT, and I have even more to share about In the Present Tense. Check out these great blogs for some fun interviews, excerpts, and a giveaway where you could win a $25 Interlude Press gift card!
Today's stops on the Virtual Book Tour include:
Jessie G Books where I reveal another excerpt.
Alpha Book Club where I talk about In the Present Tense's villain and why he's my least favorite character.
Anna Butler Fiction where you can meet all four of my cats, which let's be honest, is probably my favorite interview from the tour simply because she let me ramble about them.