Bisexuality and time travel
Posted on: June 3, 2016, by : Carrie Pack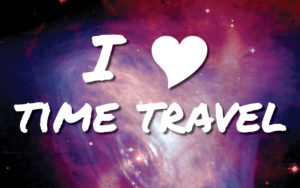 I think that title could basically sum up my entire website at this point, but it's also the subjects of today's guest blogs on Hearts Through Time and LGBTQ Reads.
Hearts Through Time is a great new blog focused entirely on time travel romance. I wrote a guest post for them about using time travel to right past wrongs through fiction. Head on over and check it out, and be sure to check the author listings where you can find more exciting time travel romances.
At LGBTQ Reads, I took the opportunity to fully and completely come out as bisexual. It felt fitting considering June is Pride Month. Read about my experience and check out some other great authors of great LGBTQ fiction.