On writing LGBTQ romance
Posted on: June 6, 2016, by : Carrie Pack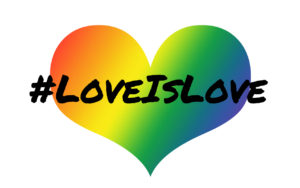 Oh, I know you didn't think I was done with the guest posts yet. 😉
Today I dropped by the Multiverses of Liza O'Connor to talk about the reasons I write LGBTQ romance. I'll give you a little taste, but I think you'll want to read the whole thing.
Nothing is outside the scope of human imagination. So why would it be a stretch to read about two men falling in love? Or two women?
It's Pride Month and I'm showing my support and pride all month long. Join me and millions of others online using #LoveIsLove to show how all love is equal.