Join Me 'After Dark' in Savannah
Posted on: June 15, 2016, by : Carrie Pack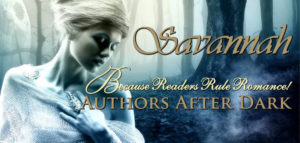 Hey, fellow booklovers! This summer is shaping up to be a busy one for me. In a little over a week, I make my way to Orlando with my publisher Interlude Press for the ALA convention. They're set to make a very special announcement that you won't want to miss. It's especially timely given the recent events in Orlando. Please know I'm sending big hugs to all my LGBTQ brother and sisters. We all need it right now.
On a MUCH lighter note, summer also means I'm gearing up for Authors After Dark in Savannah. If you're looking for a great mini getaway, this is a fantastic one. For just $200, you get access to dozens of authors for four days, plus some great panels, a lunch, two dinners and two breakfasts. In fact, I'm hosting the  Friday morning breakfast with some fabulous fellow authors. (One of them is my mom, who writes historical romance! You can follow her on Twitter @kikimeyerbooks.)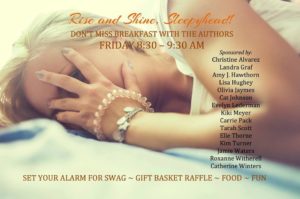 I'll also be hosting the 11 a.m. hour in the Q&A room on Friday that will most likely be a game of Cards Against Humanity for some fun prizes! Watch this space for details. 🙂
And all of this is included in your registration!
But, if you're short on dough and close enough to the Savannah area to make a day trip, you should definitely check out the book signing on Saturday. From 2 to 4 p.m., it's open to the public and it's FREE!
Special thanks to the following blogs for guest hosting me this week to help promote my books and AAD.*
Books All Things Paranormal and Romance (Formerly known as Assassins Reading Reviewing Group), Barbara Book Blog, Eskimo Princess Book Reviews, Addicted to Reviews, Wickedly Innocent Promotions, Misty Iputi Book Review, A Bookworm's Mind, Close Encounters With the Night Kind, Book Boyfriend Heaven, Booklover Sue, Little Shop of Readers, Read Our Thoughts, MillsyLovesBooks, Crazy Chix Book Reviews, I Smell Sheep, Triple A, 2 Bibliophiles Guide, Booked & Loaded, and Book Wormie Spot.
*I'll update with links throughout the day as they become available.