Playlist for your next riot
Posted on: June 11, 2017, by : Carrie Pack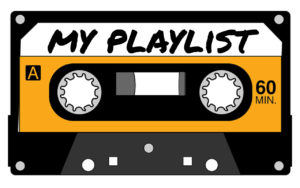 Girl-fronted punk bands gave birth to the Riot Grrrl movement. As a result, music played an important role in its culture and the writing of Grrrls on the Side. This playlist is inspired by both the characters from Grrrls and the time period in which it is set—some songs are more modern and others are pure vintage punk. Enjoy!
Cool Schmool – Bratmobile
Oh Bondage! Up Yours! – X-Ray Spex
You're No Rock n' Roll Fun – Sleater-Kinney
Bucket of Bleach – Peroxxxidal
Rebel Girl – Bikini Kill
White Girl – Heavens to Betsy
Simple Then – Honeychild Coleman
Bad Reputation – Joan Jett
Cherry Bomb – The Runaways
Fast Car – Tracy Chapman
Activity Grrrl – Joan Jett & the Blackhearts
I Wanna Be Sedated – Ramones
Coming Clean – Green Day
Off-Duty Sailor – Dicks
She's Amazing – Team Dresch
Sunday Girl – Blondie
Girls and Boys – Blur
Material Girl – Madonna
Just a Girl – No Doubt
Constant Craving – k.d. lang
You can also listen to the playlist on Spotify or by clicking on the widget in the sidebar below.