Find me at DragonCon
Posted on: August 29, 2017, by : Carrie Pack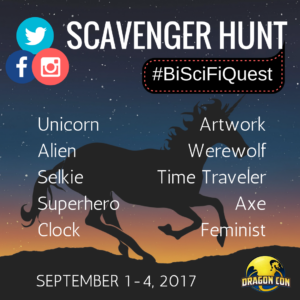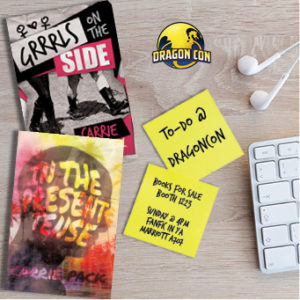 September is going to be an especially busy month for me, starting with this weekend. I'll be at DragonCon in Atlanta again this year along with some of my favorite queer SFF authors: C.B. Lee, F.T. Lukens, Michelle Osgood and Taylor Brooke.
We'll have our books for sale in booth 1223, first floor of America's Mart. And I'll be on the Fanfiction in YA, YA in Fanfiction panel on Sunday at 4 p.m., Marriott A707. Hope to see you there!
Oh, and one more thing: we're hosting a DragonCon scavenger hunt. Check it out!