What I'm reading this week
Posted on: October 10, 2017, by : Carrie Pack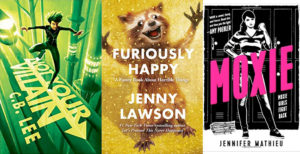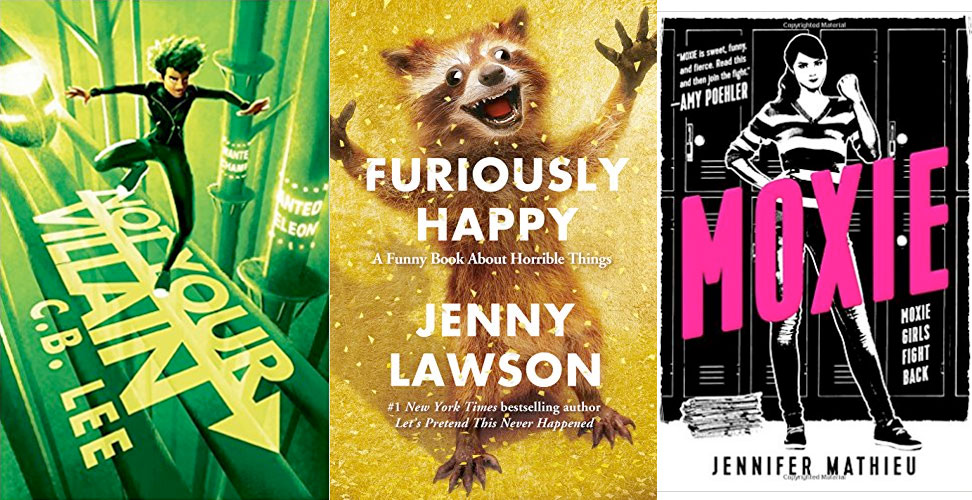 This week I had planned on reading The Ship Beyond Time, but then the sequel to Not Your Sidekick landed in my inbox, and I switched to Not Your Villain. Sorry 'bout it. Except I'm not sorry at all. I've been dying to read this one. I'm also listening to Jenny Lawson's Furiously Happy, which has been on my TBR list for far too long. And since it's about her struggles with mental illness, I thought World Mental Health Day would be a great day to talk about it.
Things I'm loving about Not Your Villain: Everything! I love getting to know the Sidekick Squad from another point of view and Bells is just so freaking charming. And his crush on Emma? Be still my YA-reading heart! As always, I love C.B. Lee's representation of her marginalized characters, and the overall world building. This series skews a tad toward Middle Grade, but don't let that stop you. It's such a fun read, you won't even notice.
Things I'm loving about Furiously Happy: I've loved Jenny Lawson's (aka The Bloggess) sense of humor since she first posted about Beyoncé the Giant Metal Chicken so I was pretty sure I was going to love this. What I didn't expect was to laugh-cry at the realism of Jenny's struggle with MI. I especially love that I snagged the audio book, because getting to hear this in the author's voice? Golden. I may have to get Let's Pretend This Never Happened just to hear her say "Knock-knock, motherfucker!" 😂
Related Recommendations: If you are looking for something a bit more firmly in the YA camp than the Sidekick Squad, check out Blood Surfer by Debra Jess. I read this one about a year ago now, but it was a really great urban fantasy with super-powered characters. Jess has a few novellas in this world and I believe another book coming out in this series (don't @ me if I'm wrong – UPDATE: confirmed!)
Thanks for the boost! Yes, Blood Hunter is underway. Should debut next year. https://t.co/HXt8SzJbyv. https://t.co/WX1NJOneJO

— Debra Jess (@DebraJess) October 10, 2017
And obviously I'd recommend Let's Pretend This Never Happened. Happy reading!
Up Next: I think I'm going to opt for reading about more feminist, zine-making girls and read Moxie. It reminds me a lot of Grrrls on the Side (which is currently 30% off on Amazon!) so I have a feeling I'm going to love it!
In the meantime, what are you reading?